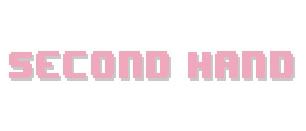 Evangelion Shin Gekijouban - Souryuu Asuka Langley
English:
Hi!! Our first Second Hand Item!!
Asuka's Figure from Japan
She is beautiful though, as the painting is really nice and her plugsuit is still pretty shiny.
High quality!
Español:
¡Hola! ¡Nuestro primer producto de segunda mano!
Asuka Langley traída desde el mismo Japón :3
Es preciosa , el acabado de la pintura es verdaderamente genial y su Plugsuit tiene un brillo muy bonito.
Por no decir que es bastante grande!!
Es de gran calidad ¡nada de imitaciones chinas!
Añádela a tu colección
Dimensions :
H=150 mm (5.85 in)
PRICE : 30€
BOX: Good Condition